What's New For the 2023 Nissan Ariya?
The Nissan ARIYA is a brand new car in 2023. The ARIYA is one of the most highly anticipated vehicles from Nissan this year, and for a number of reasons. One of the ARIYA's most exceptional attributes is that it operates using electricity rather than gasoline. The Nissan ARIYA gets up to 300 miles of range, and it has an all-wheel drive drivetrain to help you get through bad weather with greater confidence and ease.
Performance and Capability
If you want a car that provides an electrifying ride, the Nissan ARIYA is the optimal choice. The ARIYA is powered by a dual-motor system that is both powerful and efficient. Along with providing great pickup and power, the ARIYA features an all-wheel drive system that gives you precise and predictable handling and control even when conditions are questionable. The ARIYA has a maximum power output that ranges from 215 HP to 389 HP. Power output is largely dependent on the size of the battery and whether the ARIYA has front-wheel drive or all-wheel drive. The torque output for the ARIYA ranges from 221 LB-FT to 443 LB-FT. Using a DC fast charging cord, the ARIYA will recharge up to 80% of its battery in 20 minutes. The ARIYA also has multiple driving modes so that the vehicle can adapt more easily to changing conditions.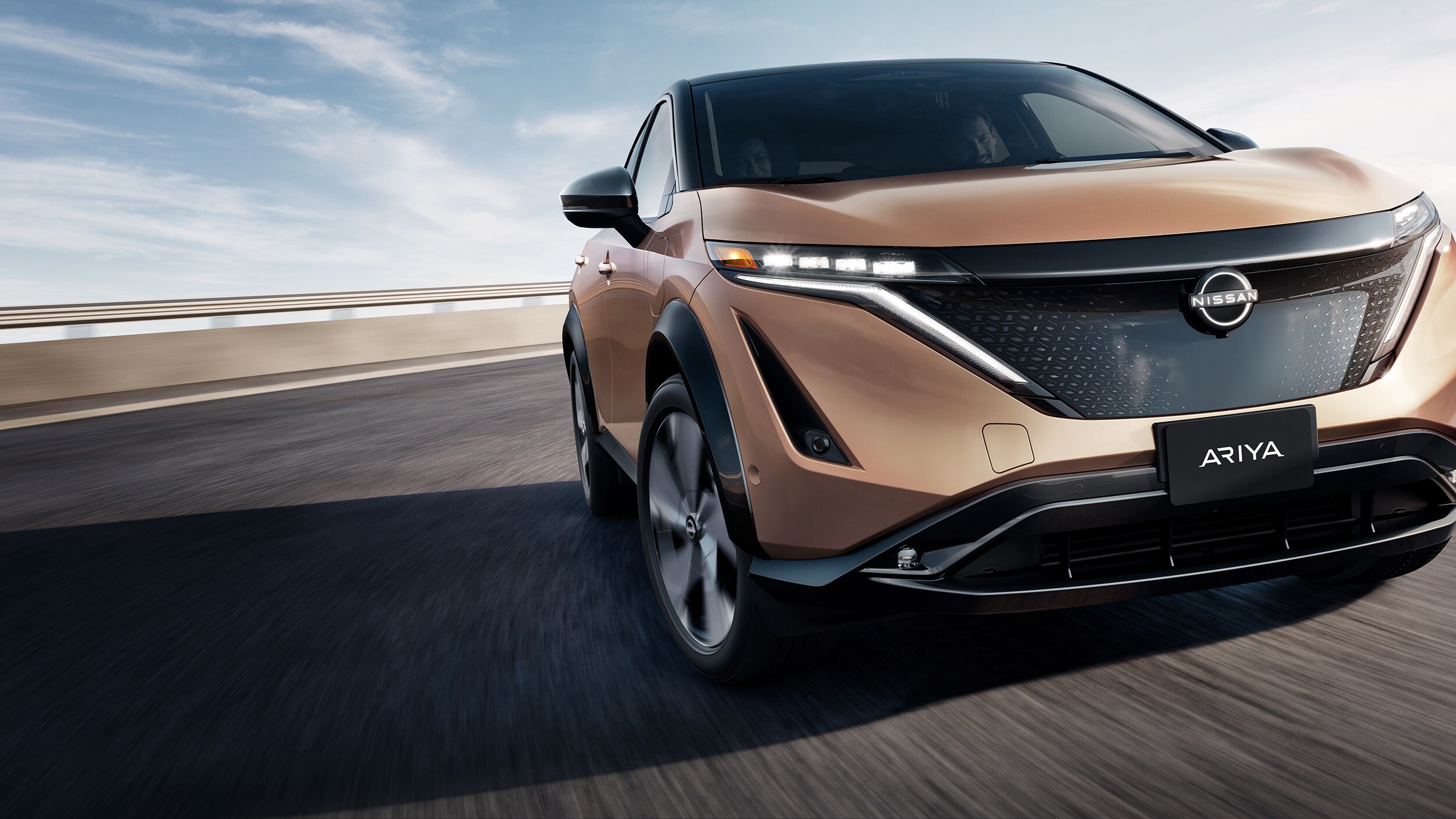 The Nissan ARIYA has an exceptional interior design in addition to its standout powertrain and performance. The ARIYA features a simple but elegant and modern interior that has a horizontal dashboard with two prominent screens. The screens are enclosed in a glass ribbon for ease of use and a stunning visual effect. The ARIYA has wood trim interior accents as well, and it has climate control buttons that are simple to use. The ARIYA also has Zero Gravity seats, which are specialty seats exclusive to Nissan that were created with input from NASA.

Along with everything else that it offers, the Nissan ARIYA also has superior technology and safety aids. All trims have the Nissan Safety Shield 360 suite of advanced driver-assist technology. Hands-free driving assist on the highway is one top amenity in the package. Forward collision avoidance is standard as well, and there is also a driver monitoring system that senses if the driver is not paying attention at the wheel. Nissan's infotainment system also has several conveniences, including standard Apple CarPlay, Android Auto, and Amazon Alexa. Voice-control technology makes the infotainment system safer and easier to use.
To learn more about the Nissan ARIYA, contact our dealership today.