Used Cars for Sale in Phoenix
If you're looking to replace your existing Nissan or switch over to this top-notch brand, we encourage you to explore the inventory available at our dealership. We are proud to maintain a large, regularly updated inventory that offers a broad selection of vehicles. While we get the latest Nissan models, we also have many options for other pre-owned cars too. If you're looking to save money and get a good deal on a Pathfinder, Frontier, an Altima, or any other quality Nissan vehicle, we are here to help out with our large selection of cars and a friendly, customer-oriented staff.
Benefits of Buying Used Cars
Used cars tend to have a steady resale value. So if you're thinking of buying a car and selling it down the road, that's a good reason to choose a pre-owned car. Another reason to consider getting a used car is that you can get more amenities for a better deal. Perhaps you've always wanted leather seats, a leather-wrapped steering wheel, or a sunroof. When you buy a used car, you have a better chance of getting these amenities at an affordable price. You may be able to get a higher trim level too. Since these amenities tend to stay in demand, they'll also raise the resale price of your car if you decide to sell it down the road.
Quality Used Cars for Sale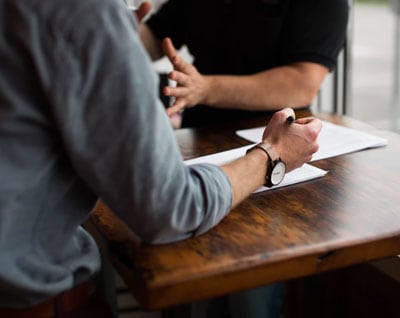 No matter what kind of car you decide to get, you can drive home from our dealership knowing that you got a high-quality, problem-free car. Every car that we get for potential sale must pass a rigorous inspection process first before we let it go to a new home. Our mechanics personally inspect all vehicles, regardless of whether they are new or used, to make sure they have no flaws and are mechanically sound. Only when our mechanics can say a car has no issues do we offer it for sale. If you have questions about the car inspection process or the detailed inspection of a specific car, don't hesitate to ask.
From saving money to getting more higher-end features, there are many good reasons to buy a used car. We carry a wide selection of premium pre-owned vehicles to choose from to give you the most options possible. Our dealership serves Scottsdale, Mesa, Tempe, and Gilbert. and if there is a vehicle on our lot that you would like to take for a test drive, don't hesitate to call us today or arrange an appointment online.