If you have transmission questions, we have answers. The information below can help keep your Nissan vehicle operating efficiently and for a longer period of time without the need for transmission repair. Nissan vehicles are reliable, durable, and fun-to-drive. And when they're properly maintained, they offer many years of great use. Of course, normal wear and tear is also anticipated, but with an appointment with certified transmission repair experts, even these issues won't interfere with your vehicle's normal operations.
When Should I Change My Vehicle's Transmission Fluid?
The recommended transmission fluid schedule change varies from one automobile to another. There are a few factors that determine the frequency of transmission changes necessary to keep your vehicle running smoothly. Refer to the vehicle operation manual to determine when your transmission fluid needs changing. Most manufacturers recommend transmission fluid changes every three-years or 36,000 miles.
Why Should I Schedule Preventative Maintenance Service?

Regular transmission service prevents breakdown and many other common problems that could leave you stranded and on the side of the road. When you use preventative maintenance services, it is easier to get where you are going without worry. Plus, you'll reduce the need for expensive repairs that will drain the funds in your bank account very quickly. Sure, it cost to service the transmission in your vehicle, but it costs far less than the money you'd spend to make a repair.
How Much Does it Cost to Repair a Transmission?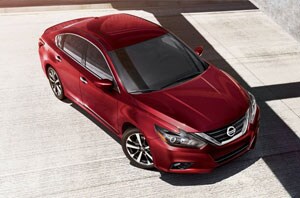 Every driver knows that it is expensive to repair a transmission. That is why it is so important to schedule regular preventative maintenance services. Many factors influence the cost of a transmission repair. The problem that the transmission endures is one of the biggest factors that influences the cost. Luckily, we frequently offer many service specials that can help with the cost. Request an estimate today to get an accurate picture of repair costs.
Service Hours
Monday

7:00 am - 6:00 pm

Tuesday

7:00 am - 6:00 pm

Wednesday

7:00 am - 6:00 pm

Thursday

7:00 am - 6:00 pm

Friday

7:00 am - 6:00 pm

Saturday

7:00 am - 4:00 pm

Sunday

Closed