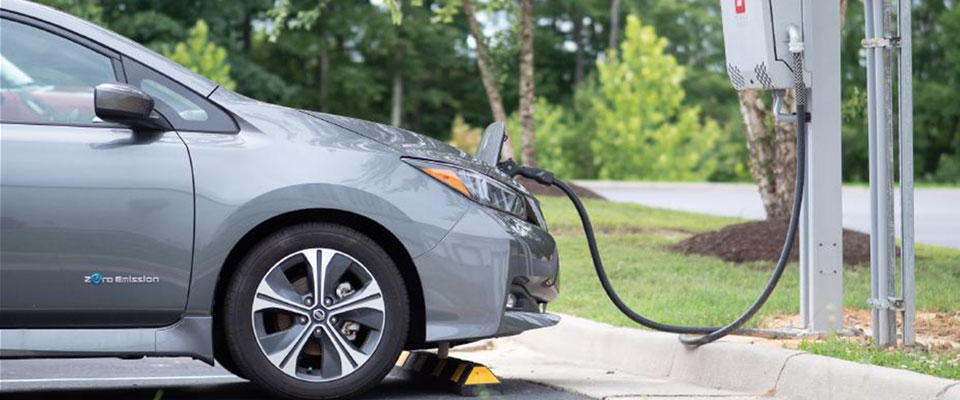 Nissan is an automaker that has always been at the forefront of innovation and technology. They were one of the first companies to focus on electric vehicles, debuting the Nissan Leaf in 2010. The LEAF hasn't deviated from its original design too much since then. The latest models are still considered part of the vehicle's first generation. Nissan recently announced that it will approve a bi-directional charger for the LEAF.
For the uninitiated, a bi-directional charger handles electricity flow in two directions. Normally, the energy flow goes from the power grid into the vehicle's battery. With a bi-directional charger, the energy flow can be channeled elsewhere, perhaps for use in one's house. The unused energy can even be made to flow back to the power grid. This system can allow the vehicle owner to make money from charging or at least save money on their overall energy costs. Many industry insiders believe this technology will be the next big thing for the electric-vehicle market.
Nissan is currently working with Fermata Energy in order to make this happen. Fermata Energy is a vehicle-to-grid services provider. This company already has a charger on tap called the FE-15. The good news is the FE-15 has been proven compatible with Nissan's latest LEAF models. The charger passed all of Nissan's requirements and also met all criteria for North American Safety Standards. Nissan was quick to state that using the charger would not affect the battery warranty in any way.
This is an interesting and exciting step forward for Nissan and its popular LEAF electric vehicles. In fact, it's an exciting step forward for the entire automotive industry, especially where electric cars are concerned. This moves the bar of efficiency and green friendly to a whole new level. Electric Vehicles and the charging process will be more efficient and cost-effective than ever before.
For more information on the Nissan LEAF and bi-directional chargers, please feel free to contact us at any time. We will be happy to answer all of your questions. If you're in the neighborhood, why not stop by and see us in person? You can view all of our current inventory of Nissan vehicles while here. Our friendly and knowledgeable staff will be happy to assist you.