Nissan has been one of the most dominant automotive companies in the United States of America. This Japanese brand has fiercely competed against a handful of other popular companies in the saturated marketplace in the USA. At the end of 2022, Nissan revealed some major production and restructuring plans for future generations. This firm wants to invest approximately 17.6 billion dollars in electric vehicles in the next five years. By 2030, the company hopes to have a lineup of at least 15 models that will run only on batteries. Currently, Nissan already offers the Nissan Leaf hatchback, which has an all-electric powertrain and multiple charging options.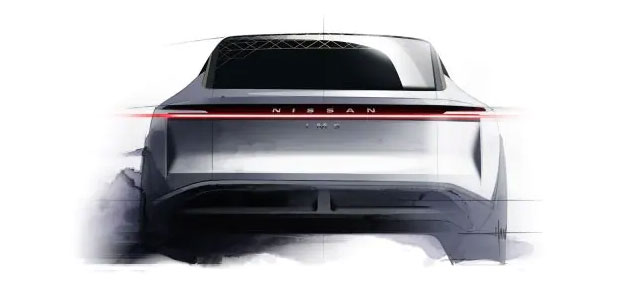 Nissan's Innovative Plans For the Future
Seeking to gain a competitive edge on the American and global markets, Nissan will design, engineer and manufacture a handful of all-new passenger vehicles that will run on rechargeable batteries and regenerative braking. The gradual electrification of the growing lineup is certainly in tune with other trends and plans from major competitors all over the world. Nissan will invest heavily in new manufacturing facilities that could mass-produce automotive batteries for the latest electric vehicles. New labs, research & development centers, and design studios will also be opened by Nissan in the future. Therefore, the renowned Japanese company hopes to hire lots of new talent for the expanded facilities. Most of Nissan's electric vehicles will be equipped with high-capacity batteries that use lithium-ion technology. Powerful motors and other mechanical equipment will also be updated and optimized for the expanding lineup in the next generations. As gasoline engines will be eliminated from the lineup on a global scale, new propulsion technologies will be developed and deployed by this major automaker.
Nissan has closely analyzed some of America's plans for switching to electric vehicles. For example, the United States of America wants to significantly expand the charging infrastructure for electric cars nationwide. Nissan will probably integrate custom mobile applications and other services that allow drivers to find the nearest EV charging portals. The NissanConnect multimedia portal will likely include detailed maps and listings of charging stations for Nissan owners. Additionally, the infotainment console might have advanced apps that provide remote scheduling and monitoring of charging from a smartphone and other connected devices. New Nissan owners in the USA might qualify for various tax incentives that the federal and state governments sponsor.
Contact our car dealership for more information on the future of electric vehicles from the Nissan brand.