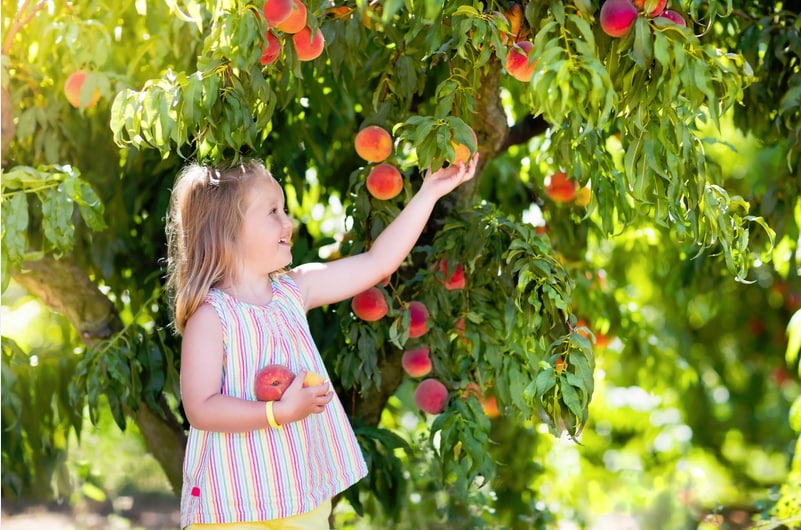 Nothing says spring has arrived like the Schnepf Farms' Peach Festival. Now it's in 23rd year, the Peach Festival is one of the most beloved local events in the Valley, offering a fun experience for Phoenix residents of all ages.
Guests at this year's Peach Festival will get to participate in a lot of exciting activities, from riding fun festival rides and tasting some truly delicious peach flavored foods to browsing the festival's new Vintage Market.
According to the event's website, "Vintage Market Days is a national Vintage Market that is coming to Arizona for their first time during the Peach Festival. There will be over 150 fabulous vendors to enjoy. There is an early bird admission ticket that is only $10 and you can come back to the Market and Peach Festival all 3 days!"
The Peach Festival's famous peach orchard will, of course, be open to visitors who want to go out and pick their very own peaches right from the tree.
Another highlight of the event includes the Peachy Pancake Breakfast, where attendees can choose between a "small" or "large" pancake breakfast that will feature 1-2 pancakes, sausages, fresh preaches, coffee and whipped cream.
Visit Schnepf Farms online here to find out more about what you and your family can expect to find at this year's Peach Festival!
Schnepf Farms' Peach Festival
Where
Schnepf Farms
24810 South Rittenhouse Rd.
Queen Creek, AZ
When
May 12-14
May 20-21
Times
7:30 a.m.-4 p.m.
Admission
Free
Contact
(480) 987-3100