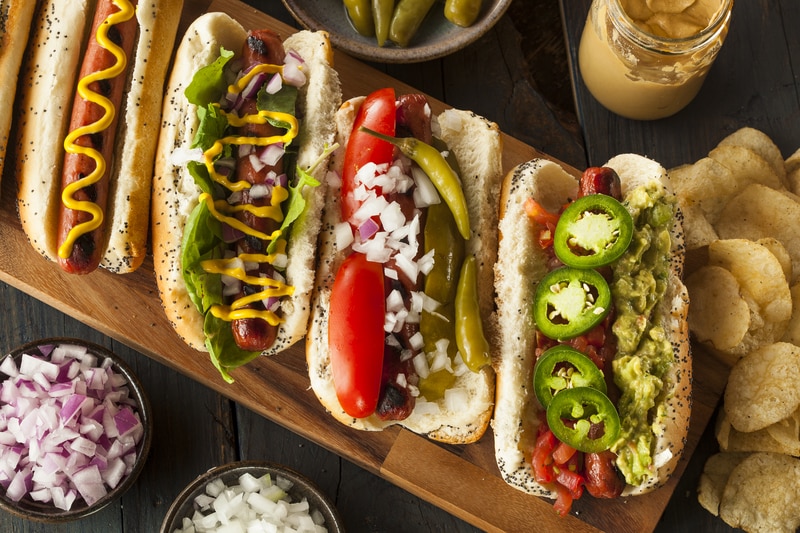 If National Hot Dog Day is a national holiday in your household, then there is no better place to be this July than Short Leash Hot Dogs off of Roosevelt Street in Downtown Phoenix.
This year, the popular eatery will be hosting the first-ever "Wurst Festival Ever" event, which will be a celebration of all things hot dogs. Present at this year's festival will not only be the restaurant's famous naan-wrapped dogs, but also dogs and dishes from other restaurants around Phoenix.
On top of that, guests will be able to participate in several events at the festival including a "Pun Competition" and a "Topping Contest."
If you'd like to participate in the "Pun Competition," you can sign up on Short Leash's website, or simply climb up on stage on the day of the event. If you're looking to sign up for the "Topping Contest," click here to find out more about how you can submit your best hot dog creation.
To learn more about the first-annual "Wurst Festival Ever" event and to buy your tickets, visit them online now!
Wurst Festival Ever
When
Saturday, July 22, 2017
Where
Short Leash Hot Dogs
110 E. Roosevelt St.
Phoenix, AZ
Price
General Admission: $10
Food samples: $3 a piece
Contact
(480) 620-8479