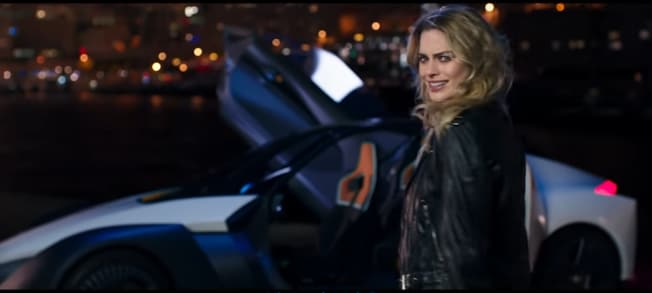 Nissan has tapped the popular actor Margot Robbie to be the automaker's first electric vehicle ambassador.
The star of such hits as "The Wolf of Wall Street" and "Suicide Squad," Robbie is starring in a new short film from Nissan that sees the actor take the Nissan BladeGlider concept for a spin around the track at the Monaco Grand Prix.
"It's a really exciting time for electric vehicles," said Robbie. "More people are choosing to go electric, leading the way to a more sustainable future and the Nissan BladeGlider hints at the future of smarter performance cars."
Nissan continues to be a leader in the electric car segment, not only with revolutionary concepts like the BladeGlider, but also real world examples like the best-selling Nissan LEAF. We're very excited to see what else is in store for Robbie and her partnership with Nissan, as they continue to shine a light on this exciting element of the automobile industry.
"The electric revolution is happening," said Gareth Dunsmore, director of Electric Vehicles for Nissan Europe. "As the global leader in electric vehicles, and with mass adoption just around the corner, it is more important than ever that we showcase all of the benefits of driving an electric car – from energy efficiency, to sustainability, from handling to performance. Having Margot on board will support us in spreading news of the personal and societal benefits of electric vehicles to more people than ever before."
Take a look at Robbie behind the wheel of the Nissan BladeGlider below!