?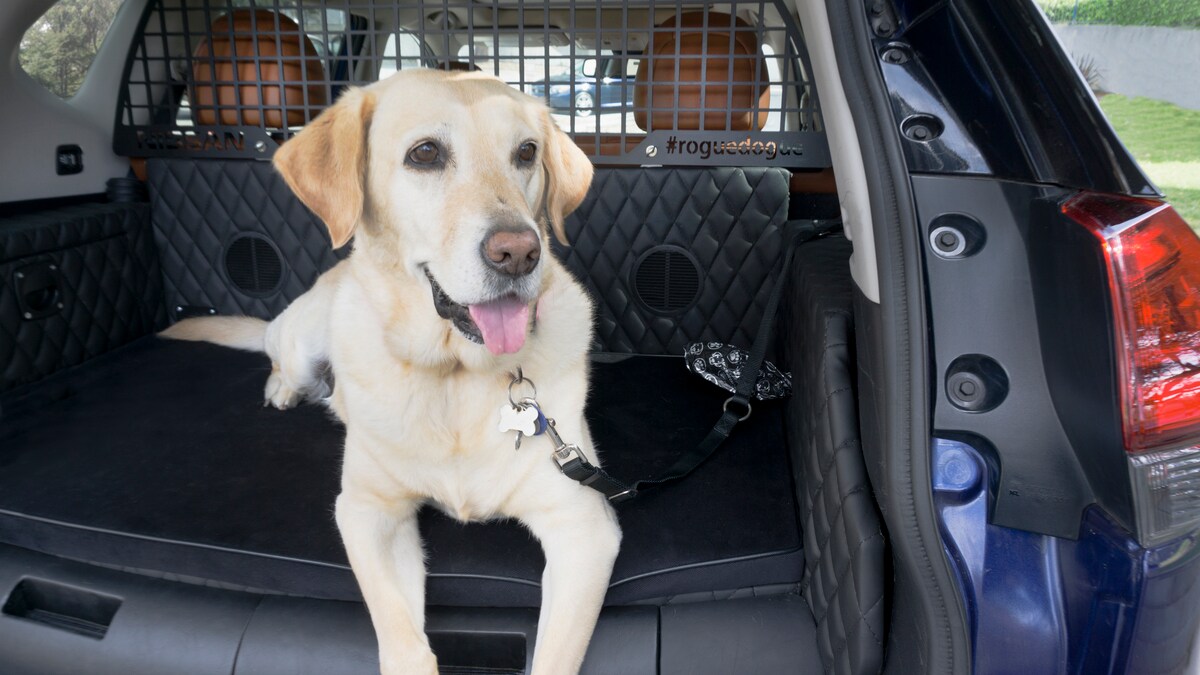 Pet owners have a favorite new car for their daily travels with Fido and Mrs. Whiskers: the Nissan Rogue Dogue.
This new concept vehicle highlights many of the things that pet owners are looking for in a SUV, including dog-friendly accessories like non-spill water dispensers and easy-to-clean interior materials.
"For all of the dog lovers at Nissan, the Rogue Dogue is so much fun – the equivalent, I guess you could say, of riding with your head out the window if you were a dog," said Michael Bunce, vice president, Product Planning, Nissan North America, Inc. "Of course, we also take pets' safety very seriously, which is why the Rogue Dogue includes secure leash fastening attachments in the second row and rear cargo area – along with numerous other features designed to make family travel with dogs more enjoyable for everyone."
This new concept debuted at the 2017 New York International Auto Show last month, showcasing the automaker's commitment to finding new and innovative solutions for drivers around the U.S.
Other fun items that can be found in the new Rogue Dogue include:
360-degree (hoop and hose) dog shower with 10 gallon pressurized water reserve
Removable pet partition with Rogue Dogue logo between the second-row and cargo area
Second-row dog hammock (clips around front and rear headrests)
Heated air vents for rear cargo bed area
Slide-away dog ramp for easy access to rear compartment for small or elderly dogs
Harness clips mounted in rear compartment
Dog first aid kit
You can see a breakdown of the many impressive features in the Rogue Dogue below!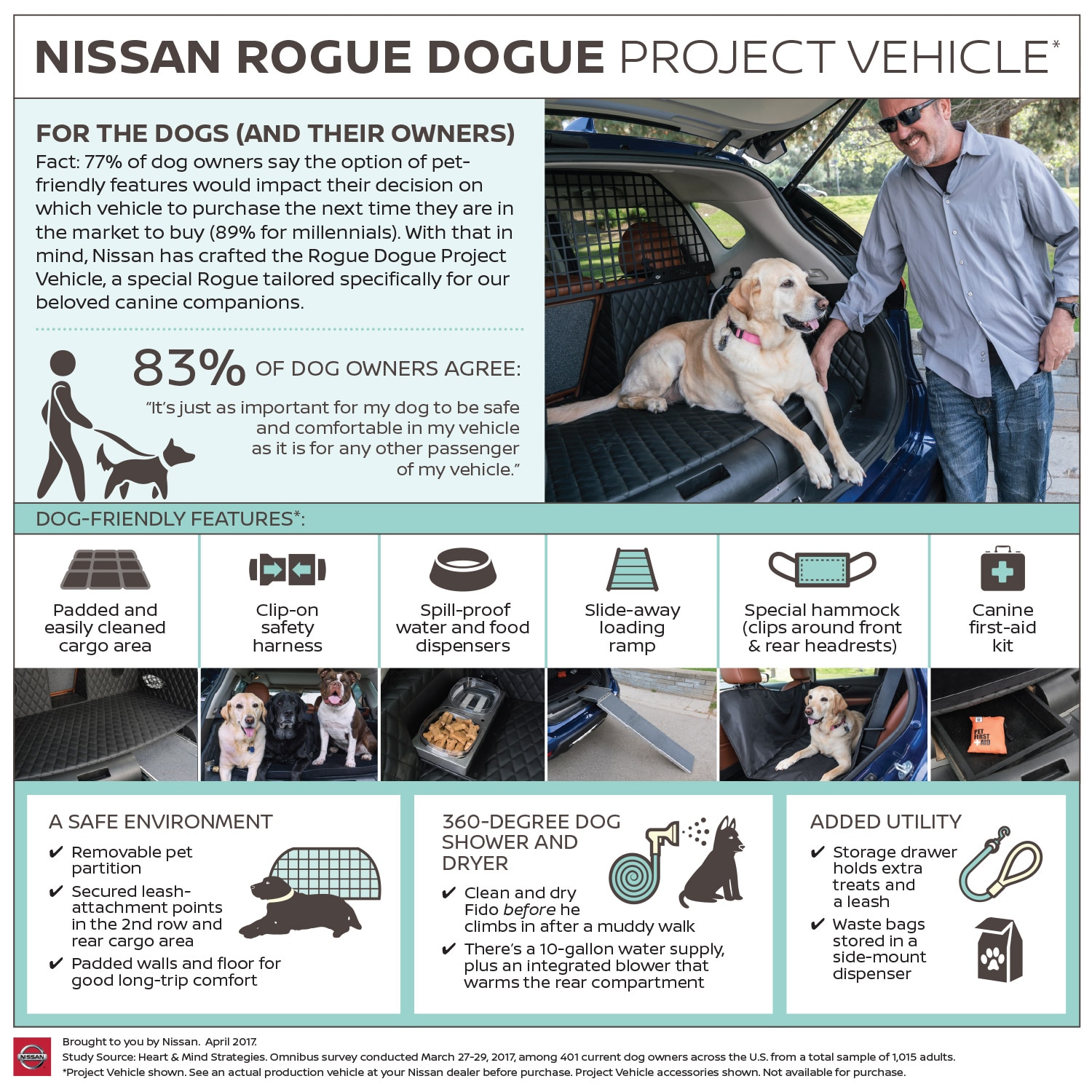 ?