Benefits of Replacing a Cabin Air Filter
A significant amount of pollutants and dirt is trapped by the cabin air filter each day to ensure you can protect the air quality in the cabin. Over time, the filter becomes clogged and requires replacing. Once it's time to replace the air filter, you can enjoy breathing cleaner air. This is ideal if you have respiratory issues or suffer from allergies during the spring season.
Smelly odors from outside of the car also don't have a chance to enter the vehicle. Your interior setting will remain fresh and pleasant.
A new filter also means you never have to worry about bugs, twigs, or small particles entering your car through the vents. Even the smallest pieces of dirt are trapped by the cabin air filter.
How Often Should I Replace My Cabin Air Filter?

It's important to replace your cabin air filter every 15,000 to 30,000 miles. Be aware of certain signs that indicate the filter is no longer operating correctly, which includes if you smell weird odors in the cabin. You may also notice the air conditioner or heater is struggling to maintain the temperature in the car to ensure you stay comfortable. There are whistling noises that can also start to develop over time, especially when the HVAC system is in use.

Some filters need to be replaced every 5,000 miles, especially if you live in an area with poor air quality. A technician can inspect the air filter to get an idea of how much longer it'll last or if it's time to replace it immediately.
Certified Automotive Technicians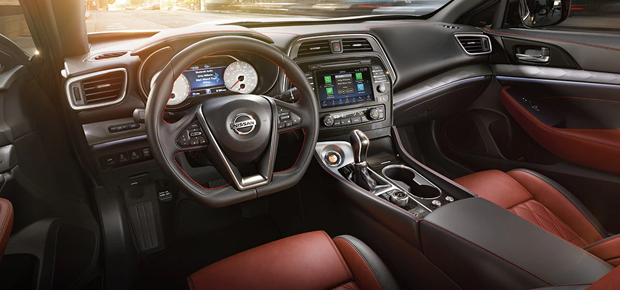 We take pride in the quality of our technicians. We have a team of professionals who are certified and trained to perform all types of repairs, especially cabin air filter replacements. Their high level of experience allows our dealership to accept all makes and models with the services we offer.
Only Quality Automotive Parts
Visiting a dealership for your maintenance or repairs means only OEM or original equipment manufacturer parts are installed on your car with each job we perform. We never use aftermarket parts, which have a shorter lifespan and can break down easily.
Contact or visit our dealership today when you're ready to have your cabin air filter installed to ensure you can breathe easier. Our team is happy to assist you and will treat your car like it was their own.
Hours
Monday

8:00 am - 9:00 pm

Tuesday

8:00 am - 9:00 pm

Wednesday

8:00 am - 9:00 pm

Thursday

8:00 am - 9:00 pm

Friday

8:00 am - 9:00 pm

Saturday

8:00 am - 9:00 pm

Sunday

10:00 am - 7:00pm