Let's face it, nobody wants to get stuck in a parking lot or on the side of a road due to car battery failure. That's why it is so important to be able to identify signs of car battery failure before you find yourself waiting for a tow truck to get home. Learn about Nissan battery  problems, replacement and maintenance below.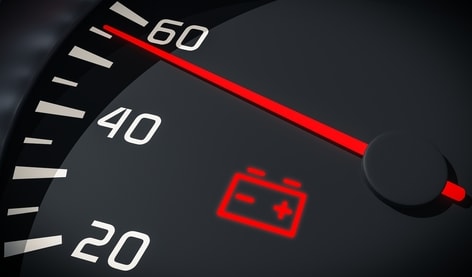 When Do You Replace a Car Battery?
Car batteries in Phoenix last about two to four years, mainly because of the extreme heat that we experience in the desert during the summer months. If you find yourself having a difficult time getting your car to start, it probably means it's time to get a new battery. Either way, you should schedule an appointment to have your Nissan battery inspected on a regular basis - every six months or so. Also, make sure that you avoid actions that could cause a car battery to die early, such as leaving your lights on over night, not driving your car for long periods of time, only driving very short distances at a time, parking your car in direct sunlight, and leaving chargers and other accessories plugged in.

Nissan Battery Problems - What You Need to Know
If your Nissan has a low battery warning light, it's one of the clearest signs that you should get your battery replaced sooner than later. But there are also other signs that may be less obvious. If you experience any of the following problems, you'll want to bring your car, truck or SUV in for a new Nissan car battery:
My car keeps dying

My car needs frequent jump starts

My car lights flicker on the inside

There's corrosion around my car battery
There's a rotten egg odor
Car Battery Replacement Near Me in Phoenix

From battery service to replacement, our factory-trained technicians are well-equipped to handle all your vehicle needs. Whether you need a new Nissan Altima battery, Titan truck battery or Nissan LEAF battery replacement, we can assist you with your needs. We carry Nissan battery replacements for every model at very affordable prices. We're also here to assist with regular battery maintenance, including cleaning the terminals and checking the power levels.

Additionally, if you're having problems with your Nissan Quest, Sentra, Altima or Versa battery, among other models, it's possible that there's a problem with another part, such as a bad starter or alternator that may be causing your car not to start. For a proper diagnosis, visit our dealership and have a certified Nissan technician assess the problem.
At ABC Nissan, our top priority is making sure our customers get the top-notch car service they deserve. And having a good understanding of how to properly maintain your car will help us achieve our goal of keeping our clients' cars running and looking their very best. Like other routine services, car battery replacement and maintaining Nissan car batteries is essential in helping you to stay safe and keep your new or used car running at optimal levels. If you believe you need a new car or truck battery replacement, contact us us for a quote today.