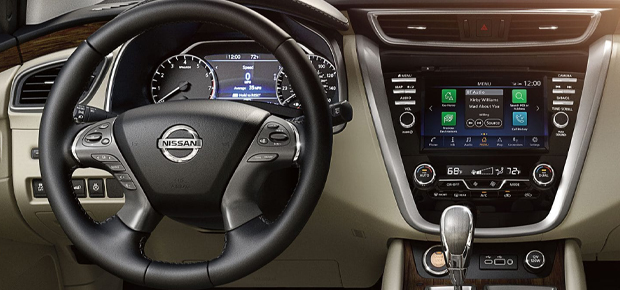 For years, Nissan has introduced a number of innovations to their cars, trucks, and SUVs. That tradition has continued with the 2019 and 2020 model year with a number of new features and engines that are changing the industry. Here are some of the biggest reasons why Nissan is one of the most advanced innovators in the automotive industry.
ProPilot Assist Gives Unique Safety Technology
First, there is the ProPilot Assist suite of features found on most Nissan vehicles. With ProPilot Assist, the vehicle uses its radar, sonar, and navigation systems to make it easier than ever to move through traffic. For instance, ProPilot Assist allows the driver to follow the flow of traffic while on cruise control. The vehicle can automatically speed up and slow down according to the traffic in front of it.
Engines that Are Built to Perform
Next, there is the creation of the world's first variable compression turbo engine (VC-Turbo engine) found on the 2019 and 2020 Nissan Altima. The VC-Turbo engine is designed to change its shape in order to provide better performance and better fuel efficiency. When the driver hits the gas, the engine will compress the piston ratio to provide V-6 like power. When the driver lets up on the gas, the engine will automatically expand the compression ratio to provide 4-cylinder like fuel efficiency. The VC-Turbo Engine is the first of its kind on any production vehicle.
Finally, there is the Nissan Safety Shield suite of safety features. These features are designed to make Nissan one of the safest brands on the road. Using a three-pronged approach, the Nissan Safety Shield is designed to monitor, respond and protect the occupants on all road conditions. Features such as intelligent forward collision warning, blind spot warning, brake assist, traction control, and Nissan's advanced airbag system all work together to give both driver and passenger peace of mind on all road conditions.
Contact Our Phoenix Area Dealership
ABC Nissan invites you to test drive the brand new selection of Nissan cars, trucks and SUV. From the reliable Altima to the versatile Rogue crossover, Nissan has a vehicle that suits your taste and your needs. Our experienced sales team looks forward to showing you everything Nissan has to offer. Don't wait. Our inventory if moving fast.